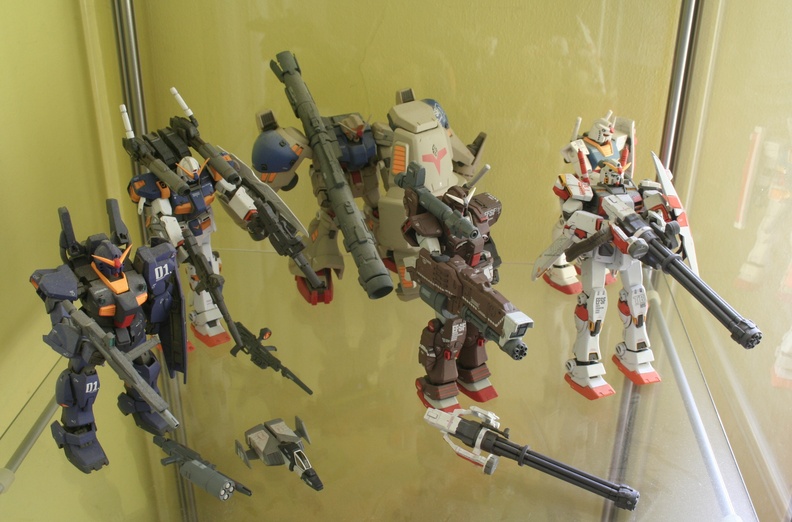 Gundam Fix Figurations. These models, which are produced by Katoki Hajime, are made from a sort of dense rubber-like substance and are incredibly detailed.

The models are (from left to right)

#0012 - RX-178 Gundam Mk-II [TITANS Version]
#0020 - RX-78-6 Madrock
#0008 - RX-78GP02A Physalis
#0015 - FA-78-2 Heavy Gundam
#0004 - RX-78 Gundam (at the back)
#0020 - RX-78-5 Gundam G05 (in the foreground)

I bought all of them in Takashimaya in Singapore over the course of 2 visits.
License

Author

DataHamster

Created on

Posted on

Dimensions

3232*2132

File

flickr-3547908495.jpg

Filesize

2534 KB

Keywords

Visits

1088